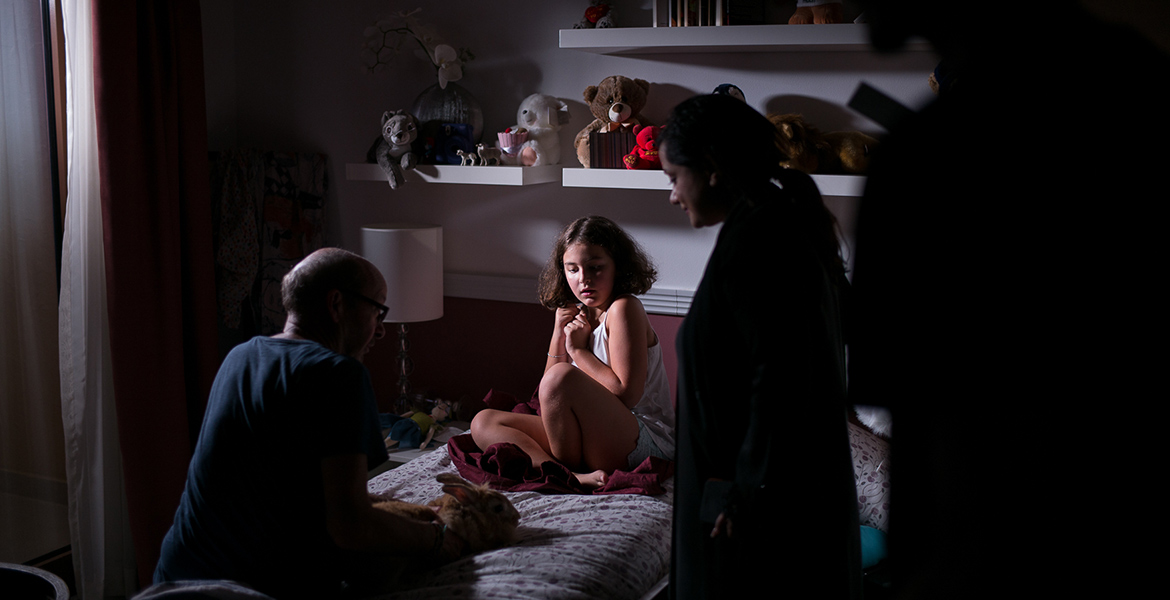 Storytellers… Emotion Builders
---
Why choose us? A solid, imaginative and ethical approach, storytelling-oriented, will grab the attention of your target audience and move them into action. We produce creative, dynamic, result-driven films, and original video and digital content. Our corporate culture, driven by quality and personalization, combines dedication and flexibility.
We work closely with the Dubai Film and TV Commission (DFTC) to successfully produce materials that are culturally relevant, while matching regional standards and best practices. In line with DFTC's efforts to grow the film industry in Dubai, we focus on a streamlined and cost effective production process, while promoting local talents.
Highly-skilled Cinema Professionals
Nayla Al Khaja Films arranges for the appropriate crew at every stage of the production process. We have the expertise to match all cultural and technical requirements. Our team consists of cinema professionals only, with a significant background in the film industry. We are citizens of the world and our business language is English, but most of our crew members are fluent in Arabic or Hindi, and some of them in French.
We are established in the UAE and South Africa, and we easily work abroad, especially across the Middle East. We own the latest equipment for high-end shooting requirements (cameras, lenses, etc.). We have, in-house, a post-production studio, hence, all our services are available under one roof, so we can provide you with cost-effective solutions.
Proven-Efficient Partnerships
Our founder, Nayla Al Khaja, is often working with internationally acclaimed talents, in order to propose alternative visions to some projects. Those artistic and creative partnerships allow Nayla Al Khaja Films to deliver a wide range of cinematographic approaches to always remain relevant, whatever the message you intend to convey.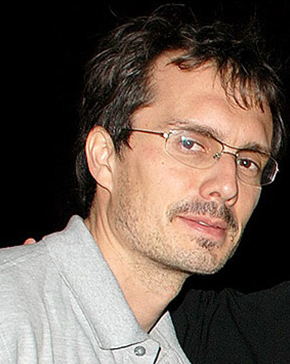 Yan Vogel, Director
An accomplished director and cinematographer, Yan Vogel's first job was for a production company and until 1997, he studied filmmaking and worked on various commercials, music video productions and a feature film. In 1997, he joined the American Film Institute, Los Angeles, USA, to graduate in filmmaking. But after 1 year, he used his tuition money to shoot a short film and commercials. Since 2002, Yan has been directing and photographing commercials, short films and documentaries worldwide with Rene Villar Rios. Passionate about cinematography, Yan loves to "capture the magic of life". He feels that film is the strongest medium and the best way to reach an audience. Yan uses images, still or not, to create a reality bringing the viewers into another world, and thus help them see things in a brand-new perspective.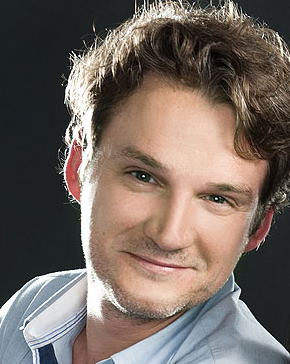 Sebastian Funke, Director
Born and raised in Germany, Sebastian studied Law in Berlin, and Filmmaking in New York. After working for an NGO in Lebanon, Sebastian went back to filmmaking and production as of 2005. He wrote, directed and produced numerous music videos, documentaries, TV commercials and short films worldwide, from Europe to the Middle East and West Africa. His approach is about honesty towards the audience, the story and the visual approach. Sebastian was awarded at the renowned Art Directors Club in Germany, and is recognized in Europe as one of the best TVC directors. He was recently shortlisted for a few categories at the Cannes Film Festival, in France. In parallel, he finalized the writing of a feature film, which has been optioned by a production company in Germany.
We ease your life
Nayla Al Khaja Films liaises with the Dubai Film and TV Commission and the National Media Council to assist with film and photography shooting permits in the UAE and manages the process with utmost speed and efficiency. Also, thanks to long-standing connections with private companies owning specific locations, we ensure hassle-free shoots and unbeatable rates for location fees. In any case, we make all arrangements to carry out smooth operations.
We Believe in Values
Proximity: We are close to our clients, with a collaborative and passionate mindset, going beyond expectations, adding value to our deliverables, and developing long-term relationships based on trust and respect.
Integrity: We perform our work with honesty, always complying with laws and regulations, and striving to exceed the highest technical and artistic standards. We aim at always delivering on our promises.
Diversity: We believe in a team spirit valuing all people and cultures equally. Our strength lies in both a local and global teamwork, since working "together as one" leads to exceptional achievements.
Responsibility: We approach our tasks with the objective to improve our industry in a sustainable way, keeping in mind the safety and well-being of our team, clients, and partners, while respecting the Environment.